Garden Staff
Dr Shaun Russell, Director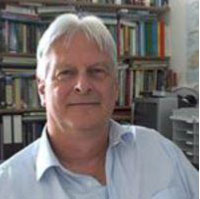 Shaun has held lecturing posts in environmental sciences at Fort Hare University (Nelson Mandela's alma mater) and Rhodes University in South Africa; was Dean of the Science Faculty at the University of Namibia during that country's transition to independence, and co-authored the environmental clauses in the National Constitution of Namibia. He worked for the South African Antarctic Biological Programme and the British Antarctic Survey, and during the mid-1990s was full-time Environment Adviser with the British Council. Shaun held posts in the Durrell Institute of Conservation and Ecology at the University of Kent at Canterbury, the International Centre for Protected Landscapes at Aberystwyth University and the Centre for Arid Zone Studies at Bangor. Shaun was most recently the Director of the Wales Environment Research Hub at Bangor University, a science-into-policy unit of the Welsh Government. His work included leading the team that prepared the Wales Chapter of the UK National Ecosystem Assessment.
Contact Shaun:  s.russell@bangor.ac.uk
Natalie Chivers, Curator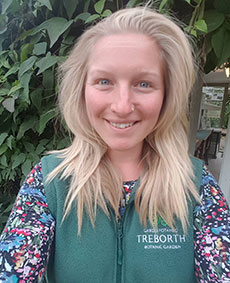 Natalie gained a MEnvi in Environmental Science from Bangor University before training with the Royal Horticultural Society and Gothenburg Botanic Garden. She then studied for an MSc Plant Conservation at Bangor before starting as Curator in August 2015. As Curator of the Garden, Natalie has the responsibility for managing the living collections, which comprise over 2000 species.
Her key areas of responsibility include planning the future direction of the collections, overseeing the sourcing and documentation of new and diverse species and promoting the use of the collections for research and teaching. Natalie has a keen interest in garden design and has worked for designers at the Royal Chelsea Flower Show since 2014.
Natalie has also been newly appointed as Biodiversity Coordinator for the University's Environmental Management Team.
Contact Natalie: n.j.chivers@bangor.ac.uk, 01248 353398
Jane Smith, Garden Administrator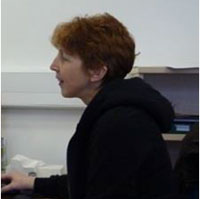 Jane Smith is the part time administrator at Treborth Botanic Garden. She started working at Bangor University 15 years ago as a finance officer within the School of Biological Sciences and more recently was the administrator for the Welsh Government funded Wales Environment Research Hub.
Contact Jane: j.p.smith@bangor.ac.uk
Rosie Kressman, Horticultural Technician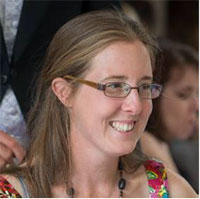 Rosie came to Treborth in September 2014 after many years working in community development and environmental projects. Rosie is responsible for the day-to-day care of the living collections, and coordinates the volunteer workforce.
Contact Rosie: r.kressman@bangor.ac.uk