Herbarium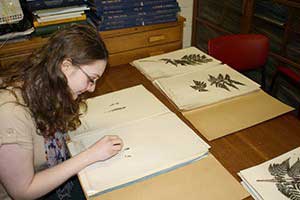 The Herbarium at Treborth is currently housed in the School of Biological Sciences at Bangor University. In 2014,  Treborth Botanic Garden was awarded a grant from the Bangor Fund to carry out an essential audit of its collection (c. 30,000+ global specimens), and in so doing create a bilingual database of the collection, through which data and high-quality digital images can be accessed online.
This was aided by generous help from the Royal Botanic Garden Edinburgh who have loaned the herbarium a scanner to assist with the digitization of the specimens.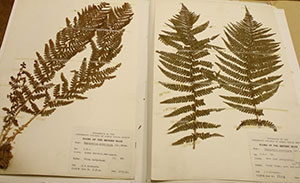 Whilst the collection comprises specimens from all over the world, the flora of North (West) Wales is particularly well represented, including specimens such as Gagea serotina (Snowdon Lily) and Tuberaria guttata Spotted Rock Rose).